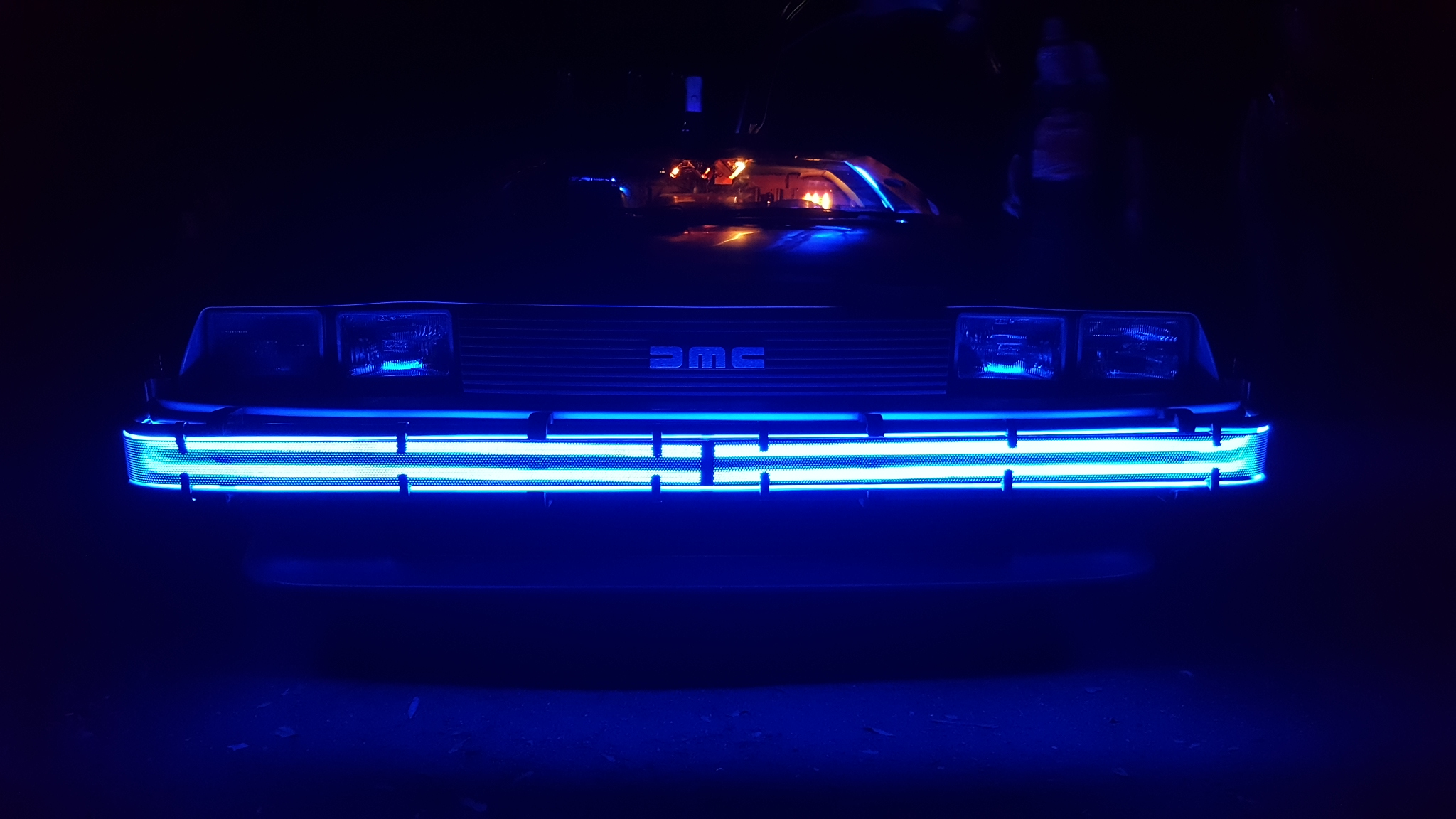 Roads? Where we're going we … DO need roads …
Here's your first look, at the newly restored DeLorean Time Machine, TEAM TIMECAR – #15 that has just has just undergone over $45,000.00 in restorations. This will be our first tour with the newly restored DeLorean Time Machine.
TEAM TIMECAR'S
"AMERICA THE GREAT"
2016 USA TOUR
TEAM TIMECAR – TEAM #15 from the Reality Series "The Fireball Run Adventurally" is now officially on its way to this year's Fireball Run Starting Line to spend the following 8 days Searching for America's Missing Children.
We will be LIVE streaming on Facebook on our way and during the Fireball Run, so keep an eye on our Facebook Page.
Check the schedule below to see if we are close to you, of just take a nice drive to visit us. Make sure we are available before you do that though, send me a PM on Facebook to make sure.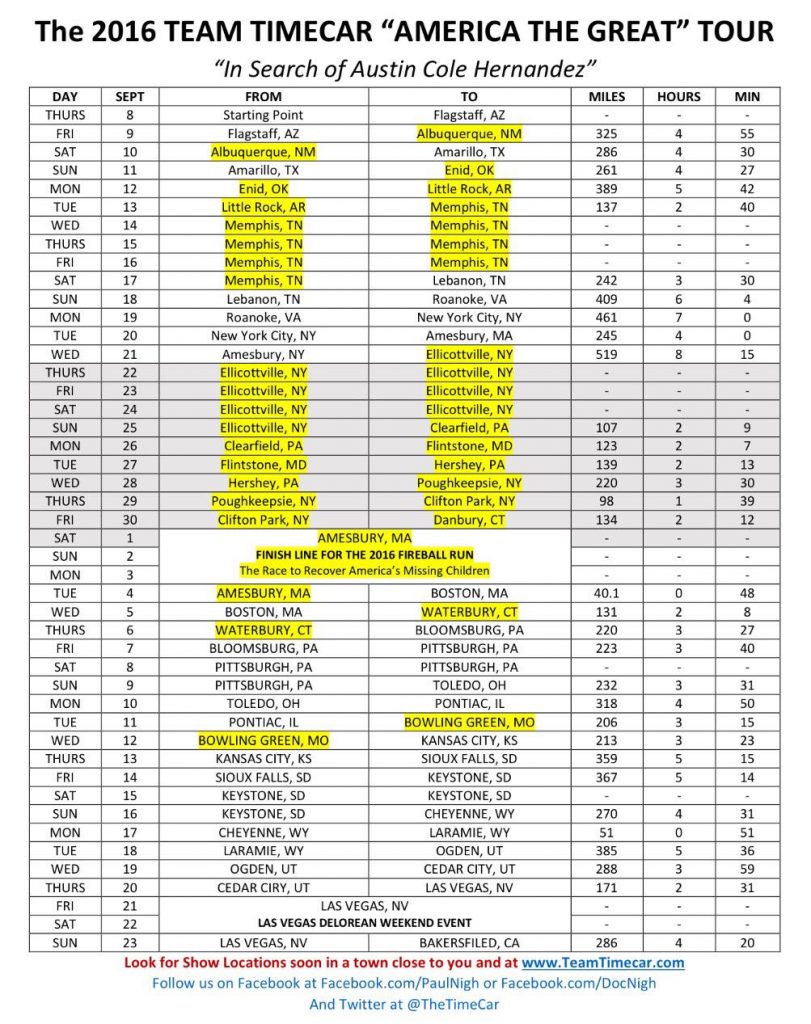 And don't forget!
Watch The Fireball Run Adventurally now Streaming Season 8 on


(click the logo)
See ya,
Doc
"Its all about the kids!"
Mailing Address
For Donations:
Paul "Doc" Nigh, Team Timecar
32295 Mission Trail
Suite R8 – PMB# 273
Lake Elsinore, CA 92530
Donations
towards the Team Timecar DeLorean Time Machine can be sent via PayPal.